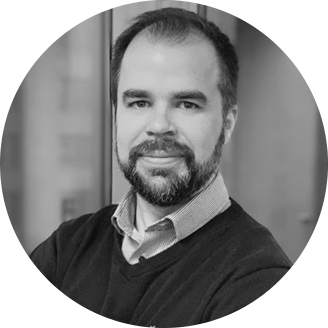 David Lemieux
President & Chief Executive Officer
Email
Mr. Lemieux is a chemical engineer. He has graduated from the University of Sherbrooke and has cumulated 20 years of experience in industry and process development. He started his career as project manager in the energy sector and then as director of engineering for OLEOTEK, a research center specialized in biofuels before joining DST in 2006. He was closely involved in the development of the Corporation's technologies over the years and as such, has accumulated extensive experience in development of innovative processes for the mining industry. He is also co-inventor of several patents and publications of the Corporation. More recently, he served as Executive Vice President of the Corporation before being nominated as CEO in February 2020.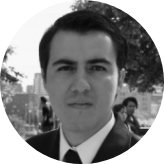 Arved Marin
Chief Financial Officer
Mr. Arved Marin is a Chartered Professional Accountant (CPA, CMA) with over 10 years experience in the minerals industry. Mr. Marin was the Corporate Controller of Creso Exploration until its acquisition by the Corporation in April 2014 and he held this position until his appointment as Chief Financial Officer (CFO). Mr. Marin has served as Corporate Controller of several public companies in the minerals industry having operations in Canada and Latin America and has served as interim CFO of Dia Bras Exploration during 2009. Previously, Mr. Marin worked for 6 years as a financial auditor, Assurance and Advisory Services at PricewaterhouseCoopers. Mr. Marin is a graduate of Concordia University.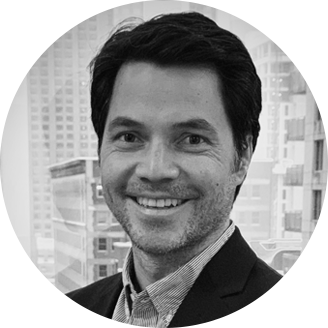 Jean-Philippe Mai
Executive Vice President
Email
Mr. Mai holds a Bachelor of Science in Geology from the University of Quebec in Montreal and has 15 years' experience in the mining industry as a geologist, senior project manager and executive in coal, base metals and gold projects in Canada, Australia and South America. Mr. Mai has been with the Corporation since 2013, and with strong business oriented, geochemistry, gold metallurgy and processing skills, he has been a key player in the development of the Corporation's ongoing and future projects. Mr. Mai is a Professional Geologist and a member, in good standing, of l'Ordre des Géologues du Québec ("OGQ").
Jean Tardif
General Manager
Email
Mr. Tardif holds a Bachelor of Materials Engineering and Metallurgy at Laval University, obtained in 1996. He has more than fifteen years experience in the field of extractive metallurgy and has held various positions as a plant engineer and plant manager. He also participated in the scale-up and implementation of a new metallurgical process on an industrial scale.